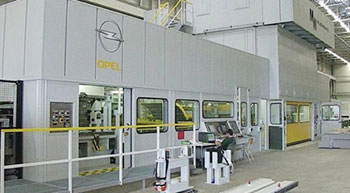 Industrial Equipment Appraisals
Machinery and Equipment Appraisals for asset based lending, workout, special assets or turnaround management support.
Maynards attributes our success, our longevity and our ongoing growth to our superb management and the expertise of our employee's commitment to excellence. Each of our appraisers has at least 15 years experience in our industry. Our appraisers are ASA and AMEA certified and produce USPAP compliant reports recognized by most asset based lenders. Our constant involvement in asset recovery through auction or liquidation gives us firsthand knowledge and experience regarding current and future market trends.
Forced Liquidation, Orderly Liquidation, and Fair Market Value Appraisals
On-Site & Desktop Appraisal Services
Value Definitions
Common Appraisal Uses:
Asset Based Lending
Purchase Price Allocation
Tax Issues
Asset Tracking
Asset Management Programs
Mergers & Acquisitions
Financial Reporting
Payment and Financial Reconciliation
End of Lease Buyout
Sale Transactions for Consignment
Industrial Equipment Appraisals
Divorce
Our extensive experience lends itself well to working directly with your company or on behalf of a receiver, a banker, or a lawyer in an insolvency or bankruptcy situation. Maynards' employees have established positive working relationships with our clients, contributing to our universal success. We have the experience to accurately manage any liquidation or auction.
Industrial and Heavy Equipment Appraisals
Contact Al Loewenstein
(248) 514-3414