Cooperative Auction Partnerships
Maynards has partnered with many industry leaders.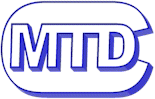 Hilco Industrial, LLC, Maynards and Corporate Assets, Inc joined forces to auction the Mattson Tool & Die Corporation in Belmont, Michigan more...

The auction conducted for Aleris Aluminum was held in conjunction with Hilco Industrial, LLC, CIA CPCC, Counsel, RB Capital, LLC more...

Miedema Auctioneering and Maynards together auctioned the industrial equipment of Gill Industries in Wyoming, Michigan more...

The Branford Group, GoIndustry DoveBid, Hilco Industries, LLC, and Maynards worked in conjunction to auction the industrial equipment of Blue Water Automotive Systems, Inc more...

Maynards, Federal Equipment Company and Hilco Industrial conducted an auction of the industrial equipment for Delphi more...
Industrial and Heavy Equipment Appraisals
Contact Al Loewenstein
(248) 514-3414