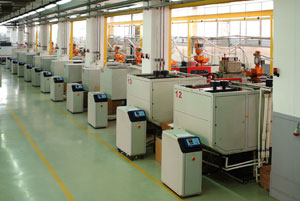 Plastic Equipment Appraisals
Tools used to create and shape plastics need accurate appraisals.
Many businesses producing plastics are in need of appraisals to get the appropriate amount of money lent against their assets. These technologies make finished goods that are integral parts of the consumption that runs the global economy. Across a variety of industries, the wide application of these machines allows them to be easily absorbed into the used market. Lower demand for these manufacturing tools caused by the recession has induced a surplus in the market.
Blow and injection molds, extruders, extrusion and recycling equipment, thermoformers, and other ancillary tools are used to fabricate these materials. They perform shaping and molding through many processes, such as extrusion, injection molding, and blow molding. Plastic machinery and equipment appraisals (M&E) are needed to provide the fair valuation of any depreciated asset that is being borrowed against or sold.
Industrial and Heavy Equipment Appraisals
Contact Al Loewenstein
(248) 514-3414