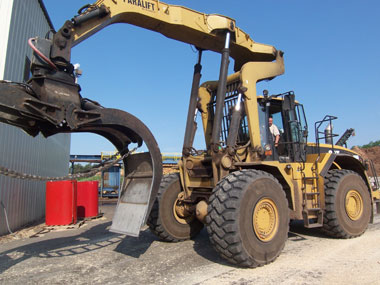 Construction Equipment Appraisals
Construction equipment or yellow iron appraisals include industrial equipment from various trades across North America and Canada.
Maynards Industries has a strong appraisal presence in the wood industry including forestry operations, furniture production and various wood/press board mills which utilize yellow iron. Maynards' other offices sell many pieces of construction equipment as support equipment for various other industrial operations including: recycling plants, rigging companies, foundry operations, industrial maintenance and landscaping companies, crane rental companies and general contractors.
Including Maynards' firsthand knowledge of auction results from their own database for this type of equipment many sources provide auction results from all over the world to properly research appraisals and reach real world value conclusions.
Some industrial construction equipment we've evaluated recently includes:
Bulldozers
Hydraulic Excavators
Graders
Front-end Loaders
High-lifts
Loader Backhoes
Forklifts
Industrial and Heavy Equipment Appraisals
Contact Al Loewenstein
(248) 514-3414