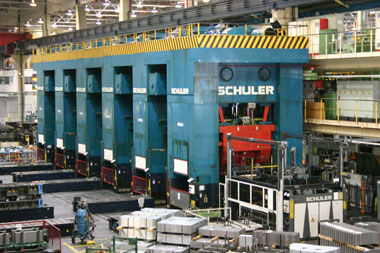 Stamping Equipment Appraisals
Wide selection of finished goods created by specialized stamping machines.
Some companies are in need of stamping machinery and equipment appraisals to get fair valuations for borrowing against or selling their assets. The bad economic times have caused for the market to become very saturated. Many metal manufacturers are working under capacity and, therefore, shutting down their less profitable factories.
Stamping and hydraulic presses, coolants, cleaners, servo feeds and other feeders are highly involved in the processes performed in metal-manufacturing plants. Appraisals will take into account the usability of factories, taking into account the usability and diversity of their machinery. Bending, blanking, coining, embossing and any other functional opportunities presented by the technology in your factory will help you get a higher appraisal.
Industrial and Heavy Equipment Appraisals
Contact Al Loewenstein
(248) 514-3414