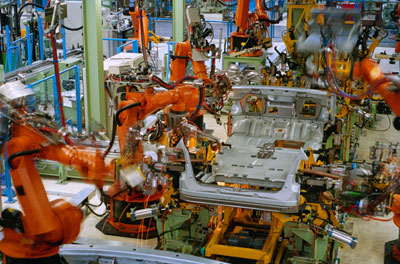 Automotive Equipment Appraisals
The automotive industry has gone through far-reaching economical and structural changes.
In the last 18 months alone many companies closing have pushed surplus equipment into the market through auction or privately negotiated sales. This has slowed used machine sales and lowered the recoverable dollars on used equipment. These conditions are unprecedented in the current automotive parts industry. Because of the uncertain economy used values have fallen as much as 50% on industries including stamping, plastics, printing, machining, and assembly.
Many plants have surplus capacity and are liquidating assets to lower overhead. New projects that would require special assembly of parts are hard to find in this uncertain environment. Call today for an appraisal!
Industrial and Heavy Equipment Appraisals
Contact Al Loewenstein
(248) 514-3414