Auction Lenders
Here is a list of lenders Maynards has worked with in the past.

Bank of America
500 Griswold St.
Detroit, MI 48226
https://www.bankofamerica.com/
At Bank of America, we are committed to creating meaningful change in the communities we serve through our philanthropic efforts, associate volunteerism, community development activities and investing, support of arts and culture programming and environmental initiatives.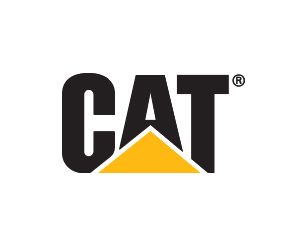 Caterpillar
2120 West End Ave., 10th Floor
Nashville, TN 37203
http://marine.cat.com/finance/commercial
"We recognize Cat Financial as a finance solution specialist, serving as our close partner to support our growth. They have worked with us and our key customer, Tidewater, to develop a strategic financial plan for our long-term business needs."
-Sophia Ng, Chief Financial Officer, Yuexin Shipbuilding, China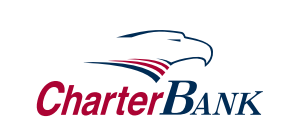 Charter Bank
2130 Eubank NE
Albuquerque, NM 87112
http://www.charterco.com/
For over 30 years, Charter has been serving the unique banking needs of New Mexico. Charter offers a combination of great rates, local expertise and personal service.
Charter remains a locally operated company with the capabilities and resources to meet your financial services needs.

Chase Bank
P.O. Box 36520
Louisville, KY 40233-6520
http://www.chase.com/
JPMorgan Chase's retail financial services and commercial banking headquarters are in Chicago. Our major legacy institutions - J.P. Morgan, Chase Manhattan, Chemical, Manufacturers Hanover, Bank One, First Chicago, and National Bank of Detroit - contributed significantly to the development of communities worldwide. Our corporate history is intertwined with innovations in finance and the globalization of the world economy.

Citizens Bank
238 S. Saginaw
Flint, MI 48502
http://www.citizensbanking.com/
Citizens Republic Bancorp is a diversified financial services company providing a wide range of commercial, consumer, mortgage banking, trust and financial planning services to a broad client base. Citizens Republic Bancorp serves communities in Michigan, Wisconsin, and Ohio as Citizens Bank and in Iowa as F&M Bank, with several hundred offices and ATMs. Citizens Republic Bancorp is the largest bank holding company headquartered in Michigan with roots dating back to 1871. Citizens Republic is one of the 50 largest bank holding companies headquartered in the United States with over $13 billion in assets.

Comerica
1717 Main St.
Dallas, TX 75201
http://www.comerica.com/
Comerica is a multi-faceted corporation with an abiding sense of community. From investor relations and the latest information on our company to career opportunities and our commitment to community and diversity, you'll find it all right here.
Comerica Incorporated is a financial services company headquartered in Dallas, strategically aligned into three major business segments: The Business Bank, The Retail Bank, and Wealth & Institutional Management.
Here are a few more banks we've worked with
Crestmark Bank
Fifth Third Bank
GE Capital
GMAC Financial
Key Bank
National City
Peoples Bank
PNC Bank
Siemens Financial
Sun Trust Bank
United Bank & Trust
Wells Fargo Bank
Industrial and Heavy Equipment Appraisals
Contact Al Loewenstein
(248) 514-3414