Maynards Director of Valuations for US Operations
Certified equipment appraiser with more than 28 years of experience.
Al Loewenstein, Director of Valuations for US Operations at Maynards, began taking an interest in auctions and appraisals while he was still attending Western Michigan University. As a summer intern for Norman Levy Associates (NLA) Al's first experience learning about auctions was by getting them ready for sale.
After he had earned his degree in management and his double minor in data processing and general business, Al queried NLA for a position in the company and was rewarded with a career as an appraiser.
Al states, "I attended auctions and they really peaked my interest watching people bid on assets. It was so intriguing knowing the amount of money that was trading hands and watching the competitive interaction between auction participants. From then on, I was hooked."
When Norman Levy was sold to DoveBid, Al stayed and helped with the transition and changes being implemented by the new company. He remained with DoveBid for four years reaching the position of managing director of the valuation services division, but DoveBid made personnel cuts and Al's job was sacrificed. He was hired by Maynards and has become their Director of Valuation Services.
Al has worked on all aspects of an auctions and appraisals. He's done auction set up, worked on the auction bookkeeping, collected deposits, auctioned, overseen delivery and distribution of the sold industrial equipment. Al has also covered all aspects of appraisal practices. Al is certified with his ASA and AMEA designations and in the 28 years he has been an appraiser, there are few industries he has not been involved in appraising.
Some of the industries Al has appraisal experience include:
Automotive
Stamping
Tool & Die
Injection Molding
Blown Film
Foundries
Steel Mills & Processing
Pharmaceutical Plants
Paper Mills
Food Processing
Chemical Plants
Hospitals, Healthcare & Doctors' Offices
Restaurants
Transportation & Shipping Companies
Al is a certified equipment appraiser, he has earned his CA (Certified Appraiser) designation through the Association of Society of Appraisers (AMEA) and he is an accredited senior appraiser through the American Society of Appraisers (ASA). He is also a member of the Machinery Dealers National Association (MDNA).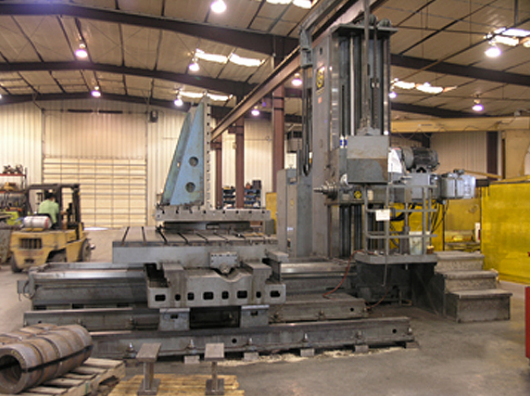 The Machinery & Equipment Appraisal
What Lenders, Lawyers and Turnaround Professionals should consider when ordering an appraisal.
By Jeffery R. Miller, ASA, CEA
As a lender, lawyer, or turnaround professional, there are several situations where you may be in need of an independent certified machinery & equipment appraisal. When making financial decisions, the importance of the three C's, credit, capacity and collateral often comes into play. It is the collateral that drives the need for an appraiser. A qualified independent appraiser is an integral part of the valuation of the collateral.
Reputation & Experience
The single most important factor when selecting a firm is to find one that is both reputable and experienced. Hiring a credible firm will most certainly lend credence to the values that are being reported. Appraisers are hired to develop independent and objective value opinions. The appraiser must always maintain an unbiased position and advocate only for their underlying opinion of value and not for the causes of their client. Anyone can put values on equipment, but you want to hire a firm that lends credence to the values that are being reported. The firm should have accredited appraisers on staff. Look for designations such as ASA (Accredited Senior Appraiser from the American Society of Appraisers), CEA or AEA (Certified Equipment Appraiser or Accredited Equipment Appraiser from the Association of Machinery and Equipment Appraisers), CSA (Certified Senior Appraiser from the Equipment Appraisers Association of North America) or RICS (Royal Institute of Chartered Surveyors). All of these designations require the appraiser to have a minimum number of years in the industry, to have taken additional educational hours and to be compliant with USPSP (Uniform Standards of Professional Appraisal Practice).
The main purpose of USPAP is to protect the public and to promote public trust in the appraisal profession. USPAP contains both rules and standards pertaining to: (a) the development of an appraisal; and (b) the reporting of that value opinion to the client. USPAP provides details on what an appraiser must consider in order to be independent, impartial, and objective and to arrive at a credible opinion of value.
Lenders, lawyers and turnaround professionals need to have a basic understanding of the role of the appraiser in the valuation process. The information that appraisers convey in their report can often be critical to the decision-making process. It is important that the appraiser provides the user with an unbiased and competently developed opinion of value so that sound financial decisions can be made.
Industrial and Heavy Equipment Appraisals
Contact Al Loewenstein
(248) 514-3414