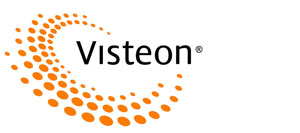 Visteon
Appraisal of 255 Systems and 1.3 Million Sq. Ft. Plant
Visteon, located in Milan, Michigan, is a former Ford Motor Company plant. The plant blow molded gas tanks for Ford trucks and injection molded body panels. Visteon was sold to Automotive Components Holding (ACH). Flex-N-Gate was interested in purchasing the industrial equipment and real estate from Visteon, and they contacted Maynard's to conduct the appraisal.
Four of Maynard's appraisers were sent to the plant. However, before they could begin their jobs at the plant, the appraisers were required to undertake a safety training course. After they had completed their training, the appraisers began the two-week process of appraising 255 systems in the 1.3 million square foot building. Al and his team found they had additional obstacles, on which they had not counted, such as assets behind locked doors that needed security to open. Because the plant was in partial shut down and had changed hands so many time within a short period, Maynards had problems with support information.
The Orderly and Fair Market appraisals took two weeks to complete. Despite the impediments, they were able to finish on time.
Visteon® is a registered trademark and Property of Visteon. Any use of the trademark name is only for comparison reasons. Maynards company is in no way associated with this trademark. Products and company names mentioned herein may be trademarks of other companies.