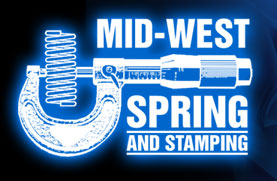 Mid-West Spring & Stamping
Maynards' Accomplishments with Mid-West Spring & Stamping
Maynards traveled to Sumter, South Carolina to auction the industrial equipment for Midwest. Some of the industrial equipment auctioned included lathes, milling machines, feed equipment, stamping presses and cabinets.
The auction was web cast in real time in cooperation with Bid Spotter for buyers around the globe, via the internet, while others participated from their home or office.
Midwest® is a registered trademark and Property of Midwest. Any use of the trademark name is only for comparison reasons. Maynards company is in no way associated with this trademark. Products and company names mentioned herein may be trademarks of other companies.